Tribal iACE Home UPS :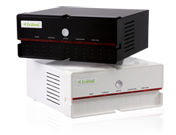 Tribal iACE is a Pure Sine Wave UPS that incorporates the unique i-DSP technology, which senses the absence of utility /main power and automatically provides pure power for all your electrical/electronic gadgets to function without a break. Tribal iACE is designed to prevent blackouts, brownouts, sags and surges (voltage transients) from reaching your electrical, electronic gadgets including your computers and other critical equipment. It filters small utility line fluctuations and isolates your equipment from large disturbances by internally disconnecting from the utility line.
Applications:
Residential: Computer, TV (CRT/LCD/Plasma), DVD, DTH, Music system, Tube light, CFL, Fan, Refrigerator
Small Office Home Office: Computer, Inkjet Printer, Fax machine, Scanner, Tube light, CFL, Fan
Available Colours: Black and White.
Key Benefits:
Breakthrough i-DSP technology delivers pure sine wave output, protects gadgets
Quick/Normal charge mode ideal for frequent power cuts
Low battery / Over load indicators help in efficient use of Home UPS
Short circuit protection protects gadgets connected to Home UPS
Wide operating temperature (-250C to +550C) suitable for extremes of climate across country
In-built intelligent charger increases battery life
One India warranty
Diverse Range :
Models: The range of Tribal iACE UPS includes iACE 400, iACE 650, iACE 800 & iACE 1400 which come with 24 months warranty. All products are manufactured in an ISO 9001 certified facility.
Models:




Note: The above loads are indicative and for reference only. Actual load may vary based on model, make and age of the appliance
Tribal iACE Trolley :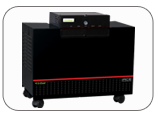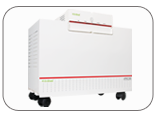 Trolley is an additional accessory designed and developed to support Tribal iACE UPS. The trolley gives the benefit of storing the battery safely within the enclosure and also have the UPS unit placed on top. It is easier to move the entire unit, UPS & battery together as per requirement.
Key Benefits :
100% steel; 0% plastic
4 wheel system for easy maneuverability
Corrosion free & long lasting trolley body
Safe & rugged design